Anyone who's spent any time in Germany knows that finding a good breakfast or brunch restaurant can be tricky. It's not that Germans don't eat brunch, because they certainly do! But traditionally, German breakfast is typically served continental style, consisting of cured meats, cheeses, bread, and marmalade.
And while you certainly find traditional German cafes in Munich, sometimes you just crave fluffy pancakes and greasy bacon! That's why you need to know about the best brunch in Munich.
But not to worry, there are plenty of delicious, mouthwatering brunch restaurants in Munich.
Mary's Coffee Club
Türkenstraße 86A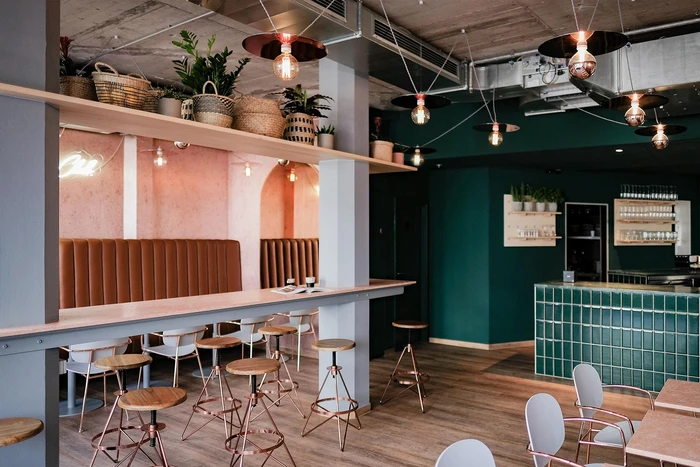 Ripped right from the screen of your Instagram feed, Mary's Coffee Club is one of the hottest places for brunch in Munich. Their all-day brunch menu is as photogenic as it is delicious (which is why this small cafe attracts the young and stylish Munich crowd). Their avo smashed breads, breakfast burgers, and halloumi bowls are out of this world, and their banana bread with fresh mascarpone is better than anything you could bake in quarantine. Wash it down with a cappuccino or homemade lemonade, and you're all set for the day.
LAVIN's Cafe
Franz-Joseph-Straße 30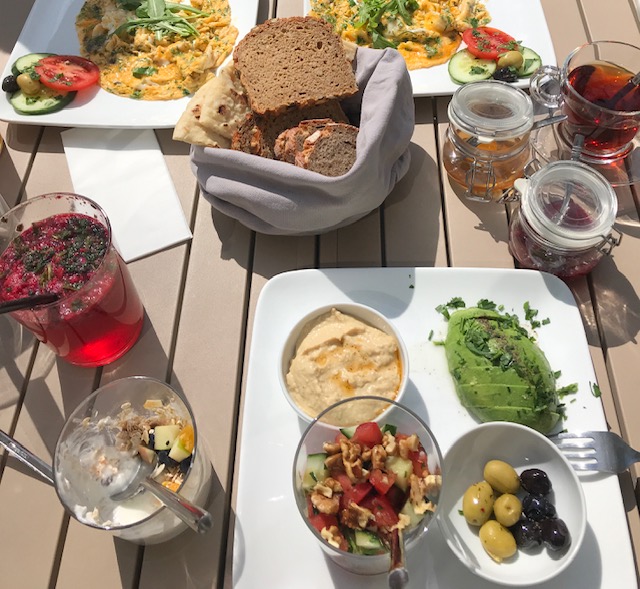 Turkish breakfast may not be at the top of your mind when you think about brunch in Munich, but LAVIN's Cafe is here to tear down all your preconceived notions. The choices for brunch are endless – spicy eggs, yogurt parfait, homebaked baklava, etc. Best of all, all the breakfast dishes come with bread, pita, jams, tea, and orange juice!
LAX Eatery
Neureutherstraße 1
LAX Eatery specializes in gourmet breakfast and is easily one of the best brunch places in Munich. In fact, they only serve breakfast! This California-influenced cafe has a delightful mix of savory and sweet options, including huevos rancheros, blueberry pancakes, taco salad bowls, and avocado smash toast (with all the works). For a lighter option, opt for their açai bowl or mango madness bowl. Cash only.
Kaisergarten
Kaiserstraße 34
The charming, rustic decor of Kaisergarten is only one of its main draws. This Bavarian restaurant may be known for its tree-lined beer garden and gourmet German dishes, but on the weekend, it also becomes one of the hottest German-style brunch places in Schwabing. The long wait out front shows how this is one of the best brunch places in Munich. But it's worth the wait to bite into their classic dishes – white sausage, cured meats, cheeses, jams, and freshly squeezed orange juice.
Cafe Puck
Türkenstraße 33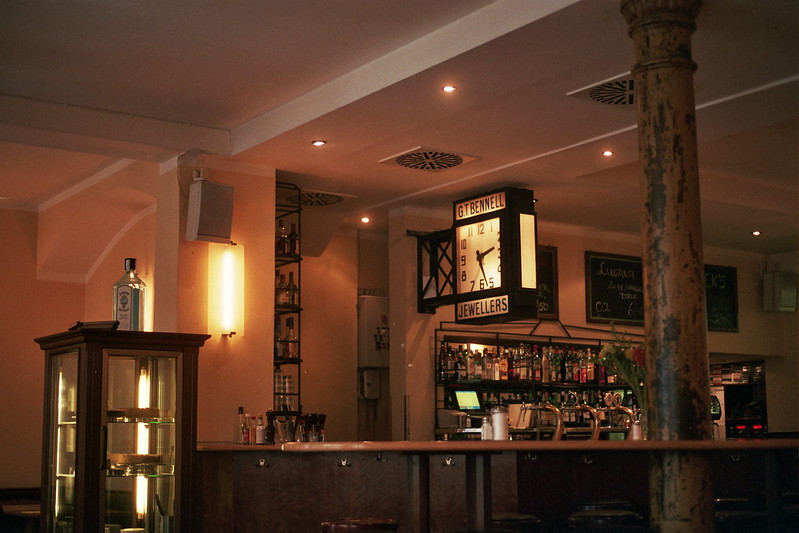 Located in the heart of the Maxvorstadt university neighborhood, Cafe Puck has been an iconic Munich brunch landmark for over 30 years (you can tell by the old-timey decor). They serve various American and German dishes, including white sausage, scrambled eggs, pancakes, and French toast. If you're feeling extra hungry, try their "Very Special Breakfast for 2", which includes a variety of meats, cheeses, dips, and of course, a glass of prosecco.
Mr. Pancake
Gabelsbergerstraße 34
American breakfast reigns supreme at the appropriately named Mr. Pancake. While the clear star on the menu is Mr. Blueberry (blueberry pancakes with powdered sugar), you can't go wrong with the Mr. Bacon (pancakes, bacon, eggs) or Mr. Ham (pancakes, ham, tomato). There's even a Mr. Vegetarian for all you non-meat eaters. Seriously, you'd be hard-pressed to find better pancakes outside North America.
And if you're in the mood for a more traditional German breakfast, then you have to try Weißwurst, or white sausage. We have a list of the best places in Munich for Wießwurst, so you can try this delicious Bavarian delicacy.