There's no denying it – Munich is a swanky city. Not to be outdone by the plethora of pubs and breweries, Munich's cocktail scene has become some of the most famous in all of Germany. Which is great for us – because sometimes you just need a break from the giant liters of beer!
Munich has grown to become a city for mixologists (and, of course, those who appreciate well-crafted alcoholic drinks). From the secret speakeasies packed with gin-sipping hipsters to the swanky lounges overflowing with drunkenly posh artists, there's a bar for almost every type of traveler. Get your tastebuds ready, because here are some of the coolest cocktail bars in Munich!
Ménage Bar
Buttermelcher Str. 9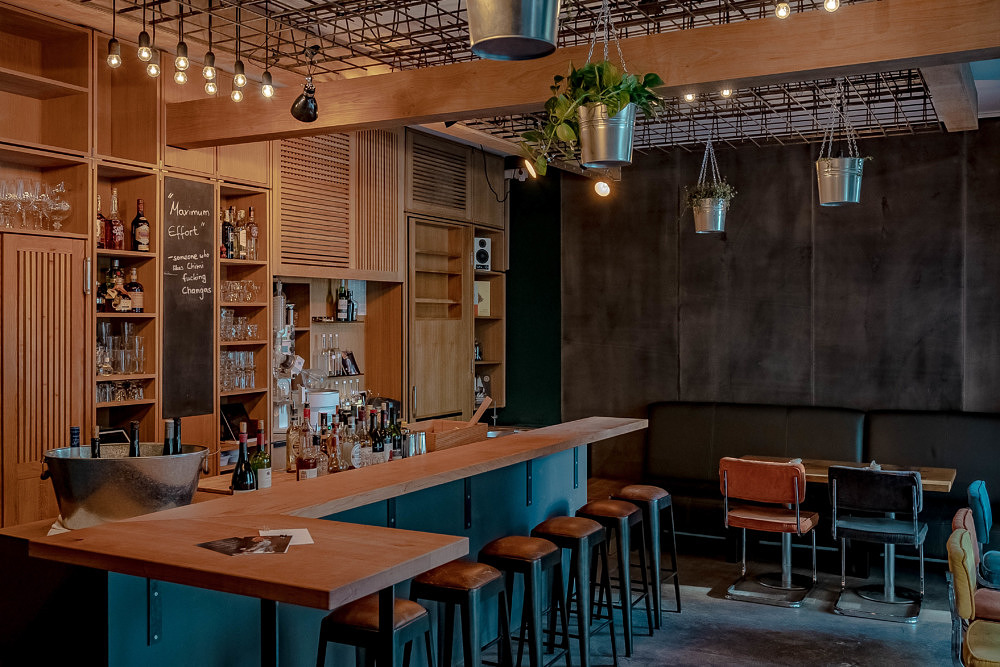 The crew at Ménage Bar crafts their cocktails with the utmost attention to detail. You won't find frilly foo-foo drinks or cocktails garnished with overflowing herbs and fruit, but their passion for creating a damn good cocktail makes them one of the best cocktail bars in Munich. The food menu also reflects this belief, although you're better off eating somewhere else if you have a big appetite. The laid-back, minimalist vibe is ideal for a sophisticated date night or chill night out with friends,
Zephyr Bar
Baader Str. 68
Anyone who's been to Munich (or anyone who enjoys a well-crafted cocktail) has inevitably heard of Zephyr Bar. This dimly-lit late-night join is home to some of the most famous mixologists in the city. The innovative cocktail menu boasts famous drinks like the Two Legged Flamingo, Rainbow Track, and Jupiter Disco (although we recommend trying the one served in a Chinese takeout box). But if nothing tickles your fancy, just ask the bartenders to craft something that suits your palette.
Trisoux
Müller Str. 41
Everything about Trisoux screams, "uber cool!". Centrally located near the Sendlinger Tor metro station, this upscale venue is one of the trendiest cocktail bars in Munich. The ceiling is covered in waves of wooden blocks, which along with the green plant-covered wall, gives the entire bar a natural, laid-back vibe. Go for the drinks, or go just to say you've visited a frontrunner for the German Design Award of 2019.
Couch Club
Klenze Str. 89
With over a whopping 100 different types of gin, Couch Club is home to some of the best crafted gin cocktails in Deutschland. Combine that with their 10 types of tonics, and you have yourself a seemingly endless assortment of Gin and Tonics! Although you can always stop by for a drink (although we recommend visiting during happy hour from 7 pm to 9 pm and after 12 am), true gin lovers should book one of their famous gin tastings.
Auroom
Hans-Sachs Str. 20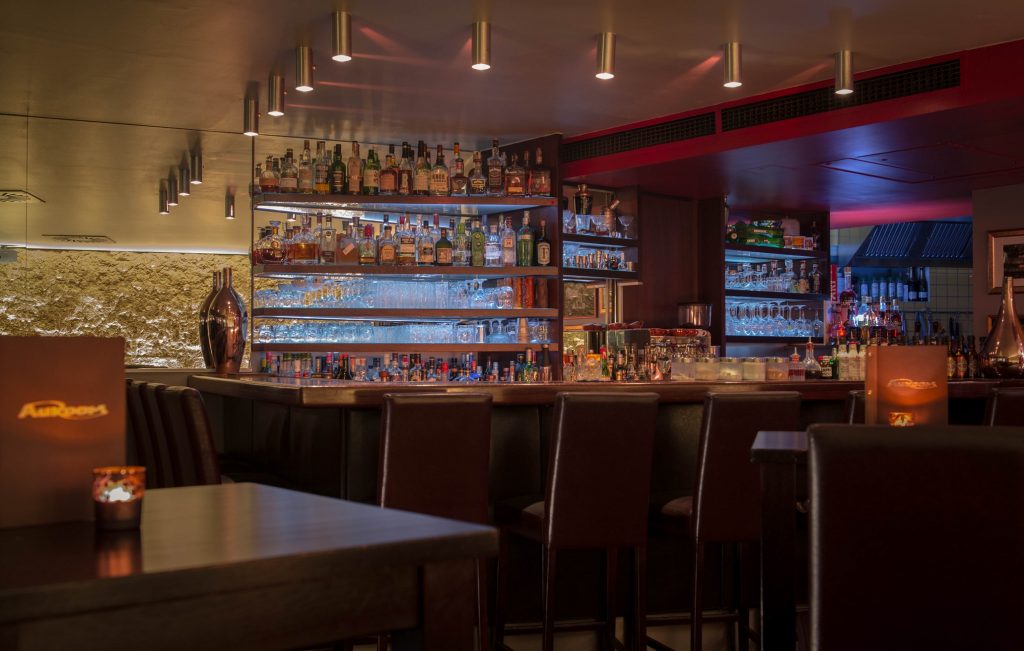 Have you ever had a Snickers bar martini, a Thai Tom Kha soup cocktail, or wasabi tea-infused gin? Neither did we until we spent a night at Auroom. They are easily considered one of the most creative cocktail bars in Munich, although they do have the classic cocktails on the menu as well. But if you're looking to expand your palette and tempt your tastebuds with an array of unique flavors, then make sure to stop by Auroom in the Glockenbachviertel neighborhood.
La Bodeguita
Hohenzollern Str. 120
This pint-sized tapas bar is located in the hip neighborhood of Schwabing-West. The main bar is the place to sit and mingle, even if there are a few tables stationed against the wall and window. The prices are relatively low compared to other cocktail bars in Munich, which means you have extra cash to spend on Spanish favorites like chorizo al diablo, tortilla de patatas, or pimientos de padrón.
The High
Blumen Str. 15
This cozy bar near Gärtnerplatz has all the ingredients for a good night out. Stylish decor, attractive patrons, and deliciously strong highballs and cocktails. We love this place for their blended basil cocktail (which is infused with olive oil), so it's a little embarrassing to say we haven't tried the other options on this menu. But if you're looking for a popular spot to spend a memorable night in Munich, then look no further than the High.
Call Soul – Breaking Bar
Biedersteiner Str. 6
Call Soul – Breaking Bar may be a little misleading for fans of the popular hit show, Breaking Bad. Instead of a drug den or dessert landscape, this hip cocktail bar is tucked away down a residential street between Münchner Freiheit and the English Garden. Their creative drinks are served in a theatrical manner (think flames, dry ice, and foamy bubbles). If the cocktails are too extravagant for your taste, you can also try one of their handmade gins, lemonades, and liquors.
Salon Irkutsk
Isabella Str. 4
At Salon Irkutsk, you'll find a little bit of Russian hospitality in the heart of Munich's Maxvorstadt neighborhood. Inside, there are only a handful of tables, although you can sit at the small, wooden bar that looks like it probably was shipped over from the motherland. It's wonderfully informal and gives you the feeling that you've stumbled into a hidden gem. You can't go wrong with any of their cocktails or their traditional menu of Broschtsch, Pelmeni, and Wareniki.
Niederlassung
Buttermelcher Str. 6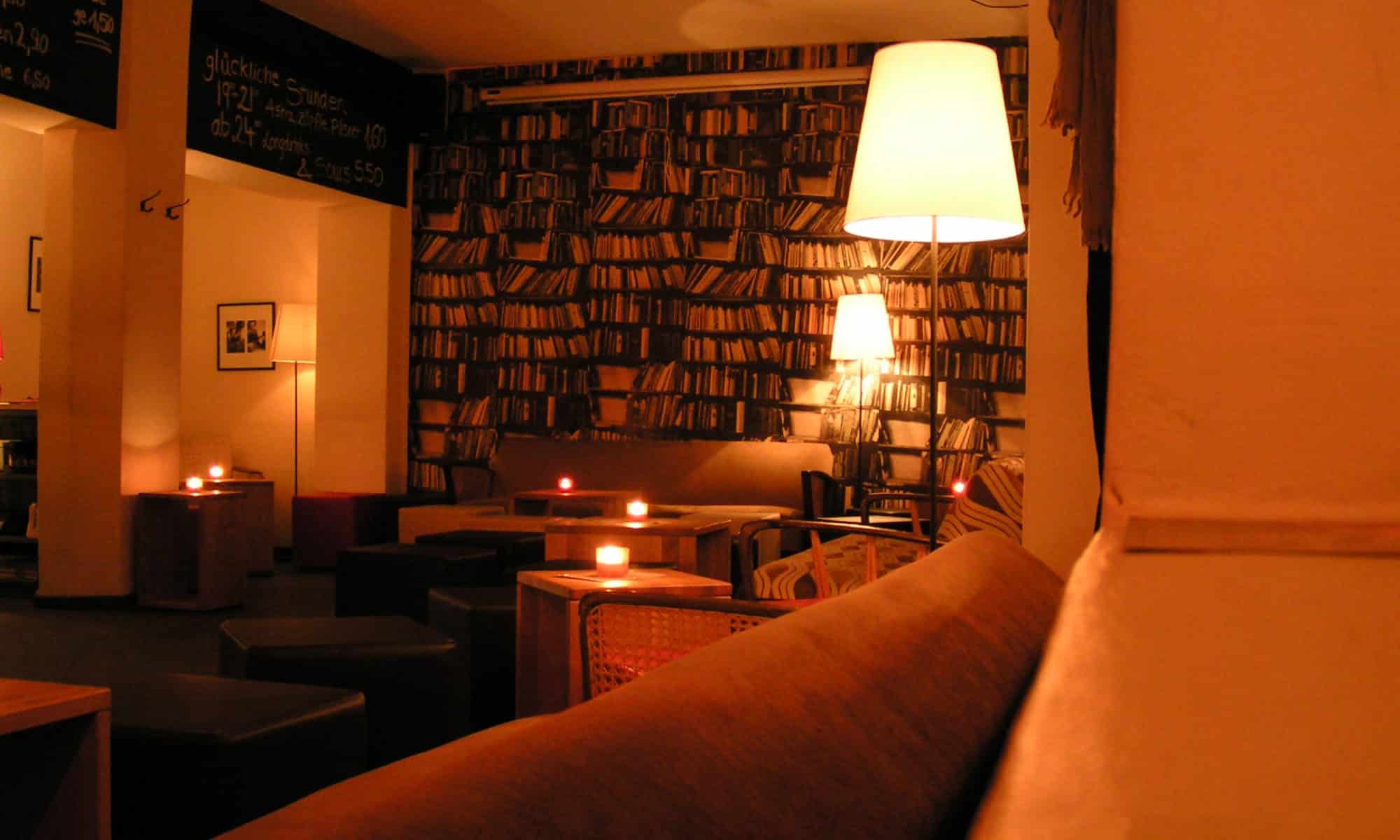 Located just a few blocks away from its big brother, Couch Club, Niederlassung feels more like a cozy library (except the books on the wall are merely part of the wallpaper). Like the couch club, you won't find many table seats – just several relaxing armchairs and couches. Come during their happy hour (7 pm to 9 pm and after 12 am) for deliciously cheap cocktails.
Barroom
Milch Str. 17
Located a short walking distance from Ostbahnhof (east station), Barroom is just as charming as it is tiny. Specializing in Caribbean, Latin American, and Indian flavors, this classy establishment doesn't need fancy garnishes or crazy decor to attract customers. Their talented bartenders cut straight to the chase – by making strong, meticulously crafted cocktails that go straight to your head. If you want to put your skills to the test, you can also sign up for one of their tailored cocktail courses.
---
Have you been to any of our favorite cocktails bars in Munich? Do you have any swanky joints you want to add to our list? Tell us below!