Most tourists who visit Germany get quite a culture shock when they try to go shopping on Sunday. Sundays are meant for resting, and the idea of a Ruhetag (quiet day) is taken very seriously. Grocery stores, shops, pharmacies are all closed – no exceptions.
(Well, there are a few exceptions, but we'll get to those later).
Restaurants, bars, and cafes remain open, which means you don't have to suffer completely from boredom. However, many visitors (and even locals) often wonder what to do in Munich on Sunday.
What is Open on Sunday in Munich?
Generally speaking, restaurants, bars, and cafes are open on Sunday. Bakeries are also usually open, although they usually close up shop in the early afternoon.
Museums in Munich are also open. And best of all, most of them offer admission tickets for just 1 Euro on Sunday.
While all grocery stores in the city are legally forced to close on Sunday, the ones at the airport and train stations are allowed to remain open. There is an Edeka at the airport, an Edeka and Mini Markt at Hauptbahnhof (main station), and an Edeka and DM drug store at Ostbahnhof (east station).
You can also find small snacks and emergency items at gas stations, which also stay open on Sunday.
Pharmacies are closed in Munich on Sunday, except for emergency pharmacies. There is also a rotating schedule of pharmacies that are open through the night if you are in a pinch. You can check the list of open pharmacies each day here: Aponet.de
What to Do in Munich on Sunday
Visit a museum
A visit to one of the city's many fascinating museums is a great option if you're wondering what to do in Munich on Sunday. From modern art and graphic design to German history and nature, there's something interesting for almost every type of traveler.
In addition, most museums in Munich are just 1 Euro on Sundays! You really have no excuse not to go.
Hit up the Bavarian National Museum (Bayerisches Nationalmuseum) for ancient artifacts and artistic folklore. Check out the Pinakothek der Moderne for international modern and contemporary art. Or head to BMW World and Museum (BMW Welt) to see the latest lineup of Germany's favorite car company.
Sunbathe in the English Garden
The English Garden is one of Munich's premier spots for sunbathing, sports, and people-watching. And what better way to enjoy your Sunday in Munich than with a lazy day in the park?
Grab a couple of friends, roll up your favorite picnic blanket, and bring a few snacks. As one of the largest urban parks in the entire world, you should have no problem finding a spot where you can enjoy the afternoon.
If you're visiting in the fall or winter, there are still plenty of things to see and do in the English Garden. Visit the beautiful Japanese Teahouse, check out the impressive Chinese Tower, have a meal at the little Seehaus beer garden and restaurant. And don't forget to check out the surfers as Eisbachwelle (yes, they're even there in the winter!)
Get outside the city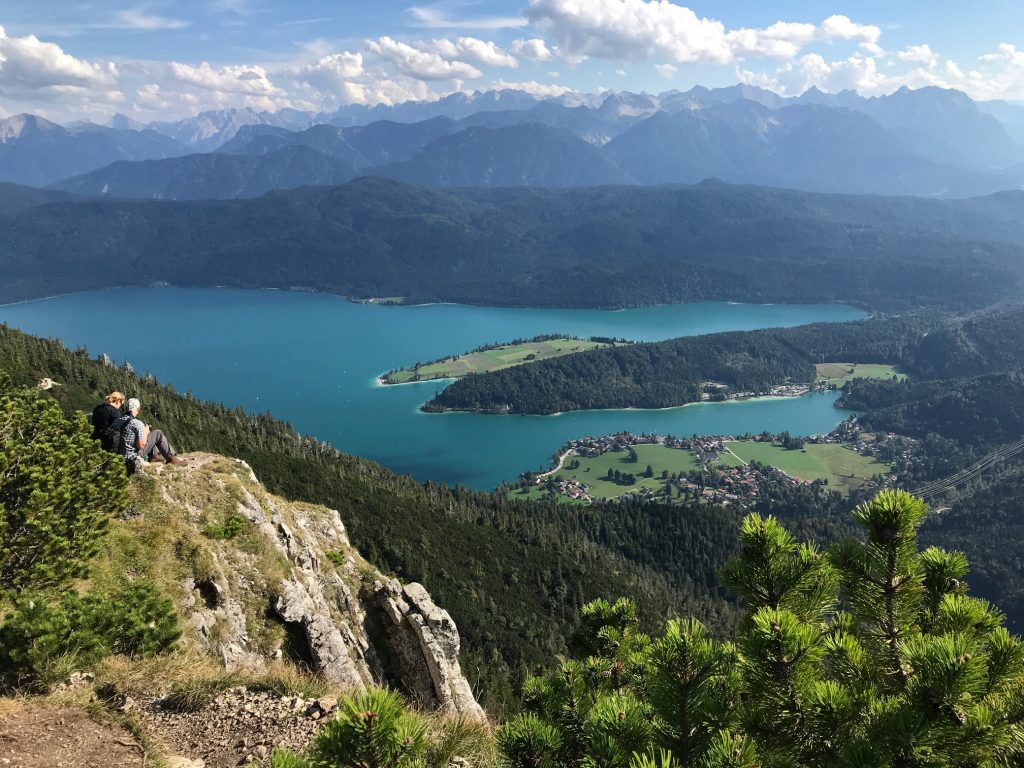 Munich is spoiled for choice when it comes to natural landscapes. Sparkling lakes, tree-lined forests, and rugged mountains are all within a short drive or train ride away from the city.
On a warm day, you can take the S-Bahn 35 minutes outside the city to Lake Starnberg, the fifth-largest lake in all of Germany. It's the perfect place for a swim, boat ride, or leisurely stroll.
Hiking is also one of the most beloved pastimes for Germans. On Sunday, the city is practically empty as most locals escape to the numerous mountains and trails scattered around Bavaria. Neureuther Hütte, Wendelstein, Herzogstand, and Priener Hütte are all easy day trips from the city.
Relax in a sauna or thermal bath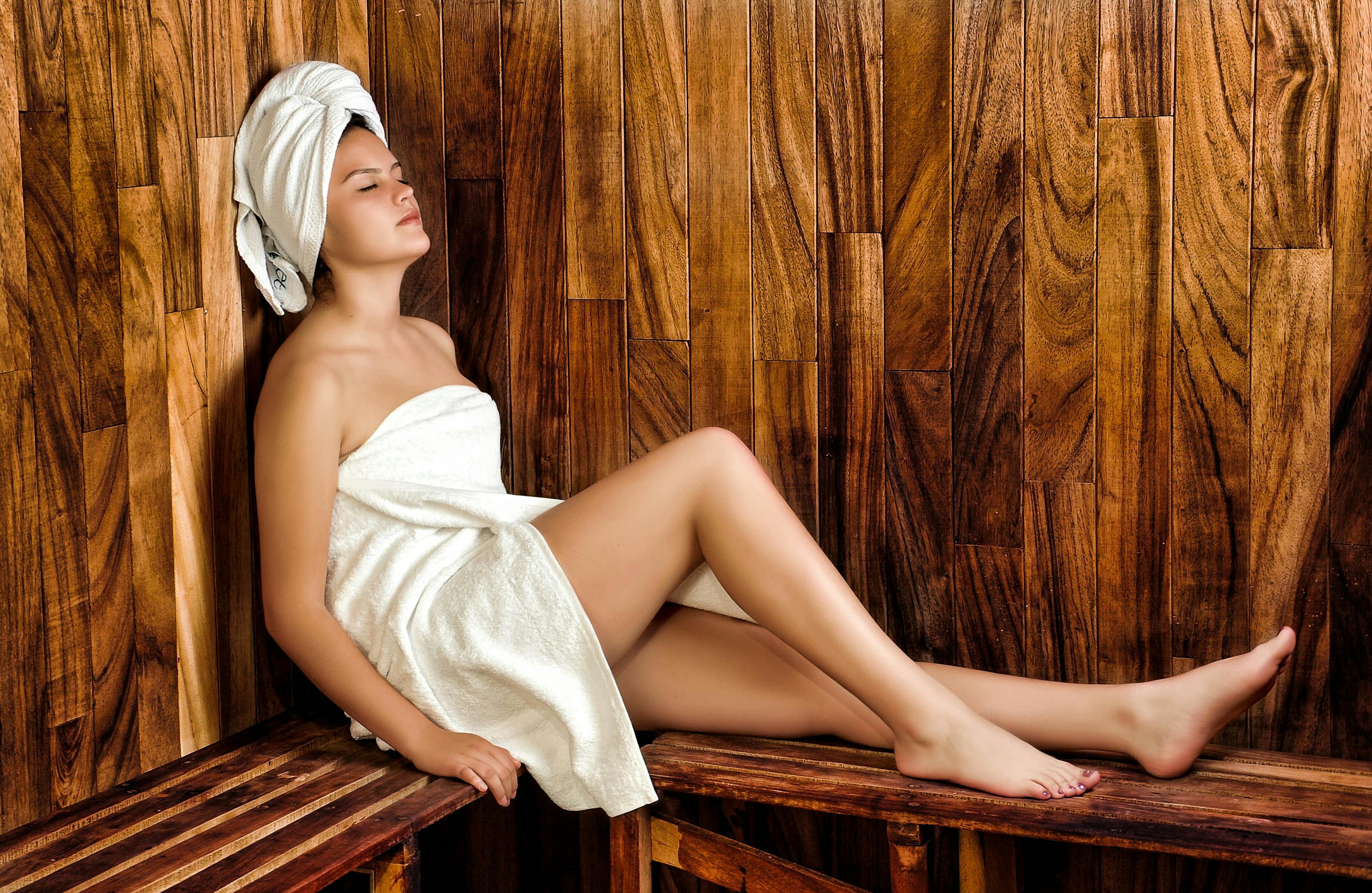 Nothing says resting Sunday like a few hours of pampering and rejuvenation. Luckily, the saunas and thermal bath pools around Munich are open on Sunday for anyone who wants to unwind before the hectic week starts back up.
Not only are saunas relaxing, but they're also good for your health and well-being. The heat improves blood flow and detoxifies your body while also improving your immune system. And the mineral-rich waters will make your skin illuminate like the night sky (or so we'd like to believe!)
The historic Müllersches Volksbad is one of our favorite places in the city. Located inside a stunning art-nouveau building, Müllersches Volksbad has several swimming pools, Roman-style steam baths, and Finnish sauna areas.
Just remember, saunas in Germany are completely nude!
Tour the botanical garden
The Botanical Garden Munich-Nymphenburg is open every day of the year except Christmas Eve and New Year's Eve. The sprawling gardens and greenhouses contain almost 20,000 different species of plants, herbs, and flowers.
Highlights of the gardens include the arboretum, the orchid house, the cactus and Mexican plant greenhouse, and the native plants of Bavaria.
Best of all, admission is completely free. Who said you couldn't visit Germany's most expensive city without spending an arm and a leg?
Drink in a beer garden
There's nothing more relaxing than drinking an ice-cold beer at your favorite beer garden in Munich – if the weather is nice, that is! With most of the city being closed on Sunday, the beer gardens tend to be extremely popular.
Check out our Ultimate Beer Garden Guide to see a list of our top spots around the city. While you're there, bring a picnic lunch or indulge in one of the many mouthwatering options available on the menu. If you're wondering what to order, then take a look at our list of the Best Beer Garden Foods in Munich.
---
Have you discovered any best-kept secrets for what to do in Munich on Sunday? If so, let us know!