Sweat the stress away with a relaxing experience at a traditional German sauna. Not only is a sauna good for your health, but it's a great way to learn about German wellness culture.
However, it's important to note that a German sauna may be different from the sauna experience in your home country. After all, this is Germany, and what would long-standing traditions be without a few rules?
But don't worry – we're here to shed some light on what to expect during your visit to one of the best Munich saunas. So leave your swimsuit at home (you don't need it), and get ready for a day of relaxation and pampering!
What is a German Sauna?
In Germany, a sauna can mean a wide range of things. It could be a heated room, a specific area of a spa, or an entire complex of bathhouses and pools.
In the spa or bathhouse, you'll usually find multiple sauna cabins, pools, and steam rooms. Depending on where you are, you'll have many different types of sauna rooms to choose from. Many cabins are set at different temperatures, although you might find some unique styles like infrared, citrus, or eucalyptus scented, and even rooms with views of the outdoors!
Many saunas also offer Aufguss, a ritual involving essential oils and fragrant scents. Aufguss is led by a Saunamesiter, who pours boiling water and oils over the sauna coals to create a pleasant-smelling and impeccably hot steam. He then whips around a hot towel or fan to disperse the heat over the seated guests. It's part wellness, part dance, and completely mesmerizing to watch.
Can I Wear My Swimsuit?
The short answer? No. Clothing and swimsuits are typically forbidden inside the sauna.
And yes, the saunas are co-ed.
Of course, some spas do allow swimsuits, like international hotel chains and parts of Thermal Erding. In many thermal baths, swimsuits are required in the pools but not allowed in the sauna area. If there is a pool in the sauna area, then it's also typically nude.
While walking in between rooms or pools, you can definitely wear a robe or wrap yourself up in your towel. But just make sure you hang it up before entering the steam or sauna rooms.
Trust us, you'll draw more attention (or even get kicked out) if you try to wear your swimsuit in a sauna!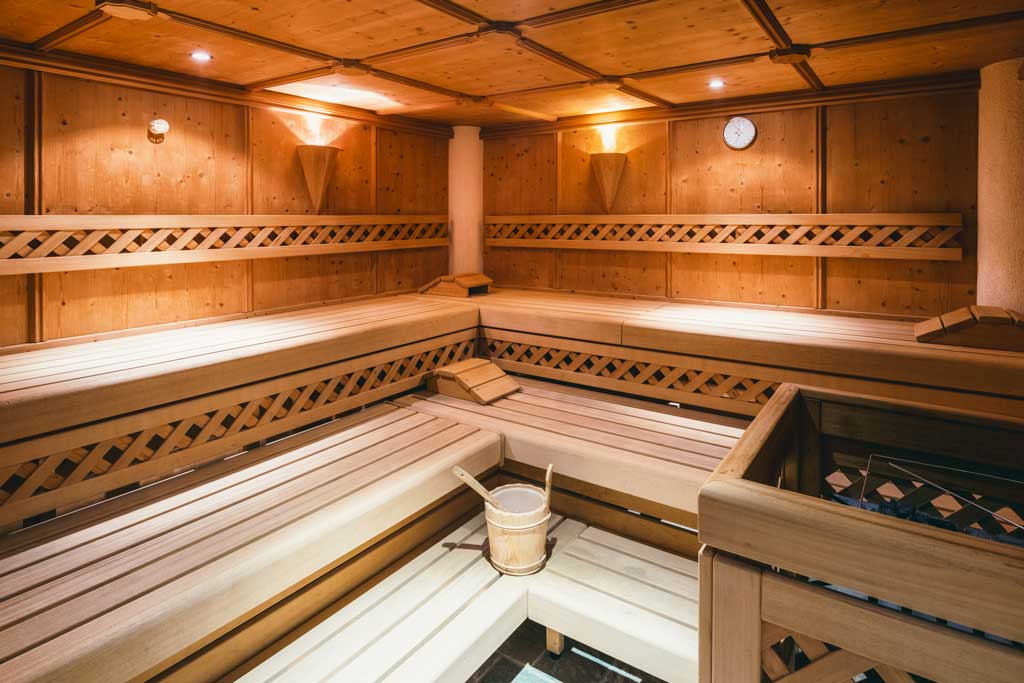 Munich Sauna Etiquette
This should go without saying, but don't stare. If it's your first time in a German sauna, then it might be difficult not to look at all the nude bodies walking around. Don't worry – you'll eventually get over the idea of seeing so many naked people.
You'll need two towels for the sauna—one to bring inside the room to sit on and the other to dry you off after.
And speaking of which, never sit inside a sauna room without putting down a towel. Your naked butt should be separated from the seats and wood benches.
However, you don't have to bring your towel into a steam bath. Some spas may provide cushions or seats that you can sit on. Afterward, you'll need to wash your seat in the provided cleaning station.
Bring flip flops or shower shoes for walking around. You can leave these outside the sauna room before entering.
Don't talk or try to make conversation with other guests. This is a peaceful, quiet ritual, and you don't want to disturb others.
What to Expect in a German Sauna
After spending 10 or 15 minutes in the sauna, it's important to shower and cool down. Depending on the sauna, you'll have various options for cooling off.
A cold shower is the easiest and fastest way to bring down your temperature. In the sauna, you might also find cold plunge pools that look like hot tubs – but are definitely not hot tubs. You'll be in for a big shock if you expect the waters to be warm and inviting!
Some saunas also have ice rooms with large containers of freshly shaved ice. You can take a scoop of ice and rub it over your body to cool down. You might also find showers with ice buckets. All you have to do is pull the rope, and you'll be drenched in freezing cold water (sounds fun, right?)
After you're sufficiently cooled off, you repeat the entire process again!
In addition, you'll also find the Aufguss scents and schedule posted around the sauna. These usually occur every hour or so and last for 15 minutes. While you are free to leave at any time (it can be sweltering hot), it's important to show up on time. Not only will you have a harder time finding a free seat, but opening the door also lets the hot air out.
There might also be a cafe or bar where you unwind in between sauna sessions. It's totally normal to have a beer or glass of sparkling wine. Although don't go overboard, you don't want to be hammered inside a dehydrating sauna.
Best Saunas in Munich
Müllersches Volksbad
Rosenheimerstr. 1
The stunning art-nouveau building of Munich's first and oldest swimming house is guaranteed to wow you from the second you arrive. The swimming pool boasts large vaulted ceilings, and the Baroque stucco, wall paintings, and statues add a touch of elegance to this historic bathhouse. The separate sauna area has several Finnish sauna cabins and a Roman-Irish steam bath. Top of your experience with a relaxing massage (one of the best we've tried in Munich) for extra pampering.
The Charles Spa
Sophienstraße 28
Home to Munich's largest swimming pool, the spa at the Charles Hotel is the epitome of luxury. The steam room and Finnish sauna offer a blissful retreat from city life, while the indoor lap pool is elegantly decorated in ambient lighting and beautiful mosaics. The Charles Spa also has every type of wellness service under the sun – from lava shell massages and clarifying facials to mani-pedis and spray tanning. Even if you aren't staying at the hotel, you can still book a day pass to enjoy the spa and sauna area.
Südbad
Valleystr. 37

Located in the south of Munich, this 1950s-style bathhouse is the perfect place for the whole family to relax. In addition to the large indoor swimming pool, guests also have access to the outdoor wellness center, water slides, and children's play pool. The sauna at Südbad has a Finnish sauna cabin, a cooler Sanarium sauna room, steam baths, plunge pools, and an open-air relaxation terrace. Let the little ones play while you treat yourself to an authentic sauna experience!
Therme Erding
Thermenallee 1 – 5, 85435 Erding
Although not technically in Munich, Therme Erding is a must-visit for anyone who has "seen it all" when it comes to thermal baths and saunas. Located just 30 minutes north of the city, Therme Erding is the second-largest thermal bath in all of Europe. The Saunaparadies area has over 25 sauna cabins, two steam rooms, jacuzzi beds, outdoor pools, and beauty treatment parlors. Other areas of Therme Erding include the Galaxy Waterpark (over 20 water slides), a thermal garden and pool area, and even a clothed-sauna section. If you're eager to test out the sauna lifestyle but aren't quite ready to strip down to your birthday suit, the clothed sauna option is a great choice.
To make full use of your time here, consider booking an overnight stay at the bathhouse. There are two hotels to choose from – Hotel Victory Guesthouse is located across the street, while Hotel Victory has direct access through the lobby and exclusive guest-only hours in the morning!
Mathilden HAMAM
Mathildenstraße 5, 80336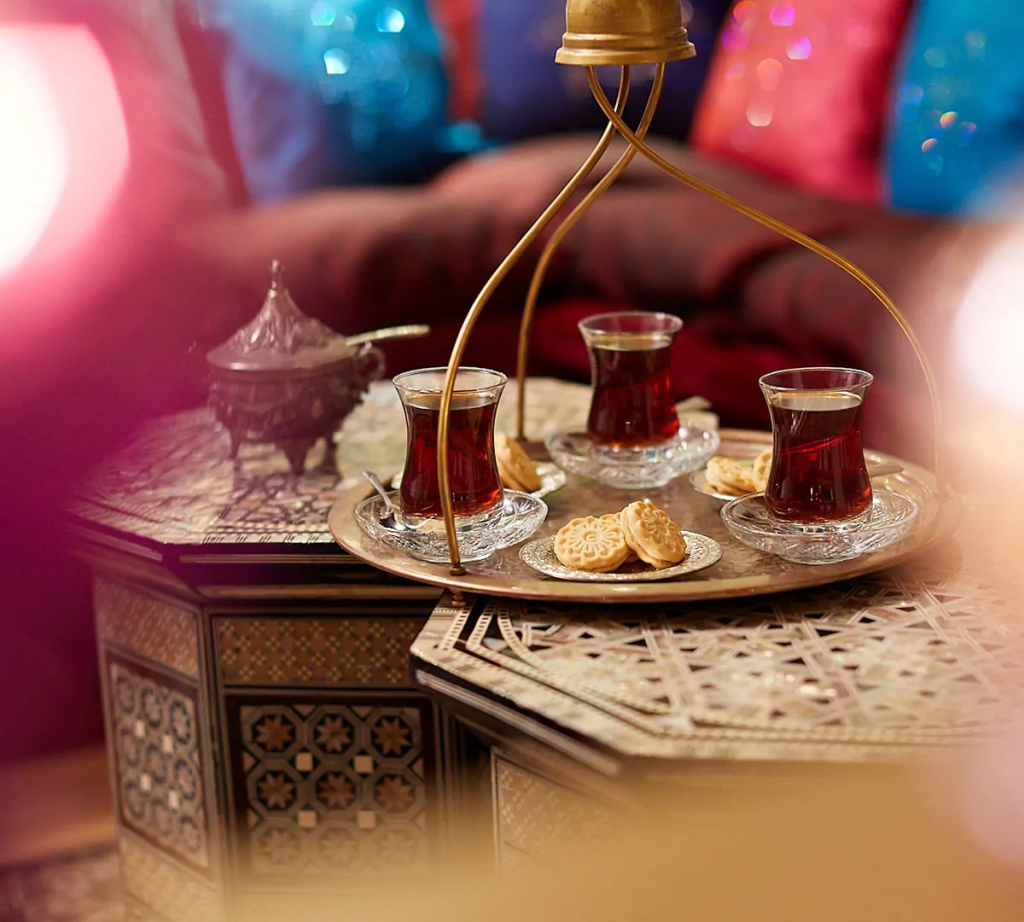 If you've never been to a Turkish hamam, you are seriously missing out! The centrally located Mathilden HAMAM is one of the best in Germany. With Ottoman-inspired decor, luxurious relaxation rooms, and a soothing stone marble steam room (the key feature of a good hamam), you'll feel more relaxed and rested than the sultan himself! Healing clay treatments and a variety of massages are also available if you're looking for an extra treat.
Cosimawellenbad
Cosimastraße 5, 81925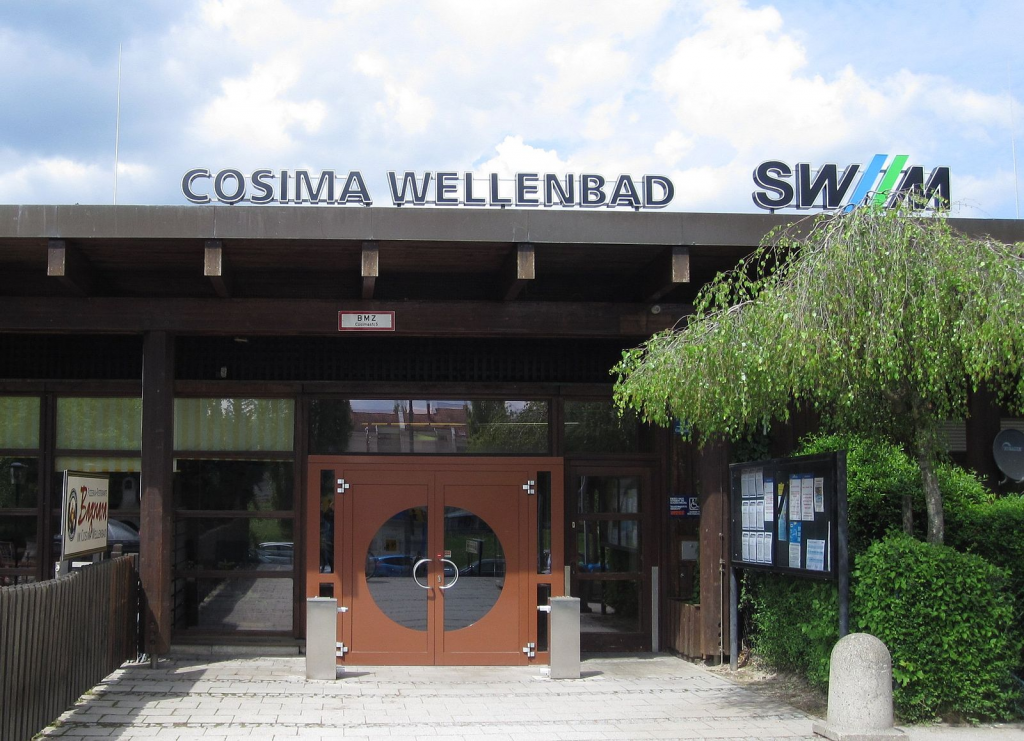 This public swimming pool may feel more like a high school gym than a 5-star spa, but it's an affordable option for those who want to enjoy a classic German sauna experience. Plus, it has a really unique feature that you won't find anywhere else in Munich – a wave pool! Entrance to the sauna is an additional cost, although it does grant you access to the different pools and hot tubs as well. It's also great for kids as there are little play areas and child-friendly pools.