As Germany's cultural capital, Munich has a lot to offer in terms of activities, especially for first-time visitors. From the free-flowing beer gardens to the world-class museums, Bavaria's capital city is an enticing mix of city and nature that's guaranteed to delight even the weariest of travelers. That's why you don't want to miss the best attractions in Munich during your first visit.
With so much to see, you could easily spend weeks in Munich and barely scratch the surface of what this fascinating city has to offer. However, there are certain attractions you certainly shouldn't miss during your first trip to München (your first German lesson starts here!).
Marienplatz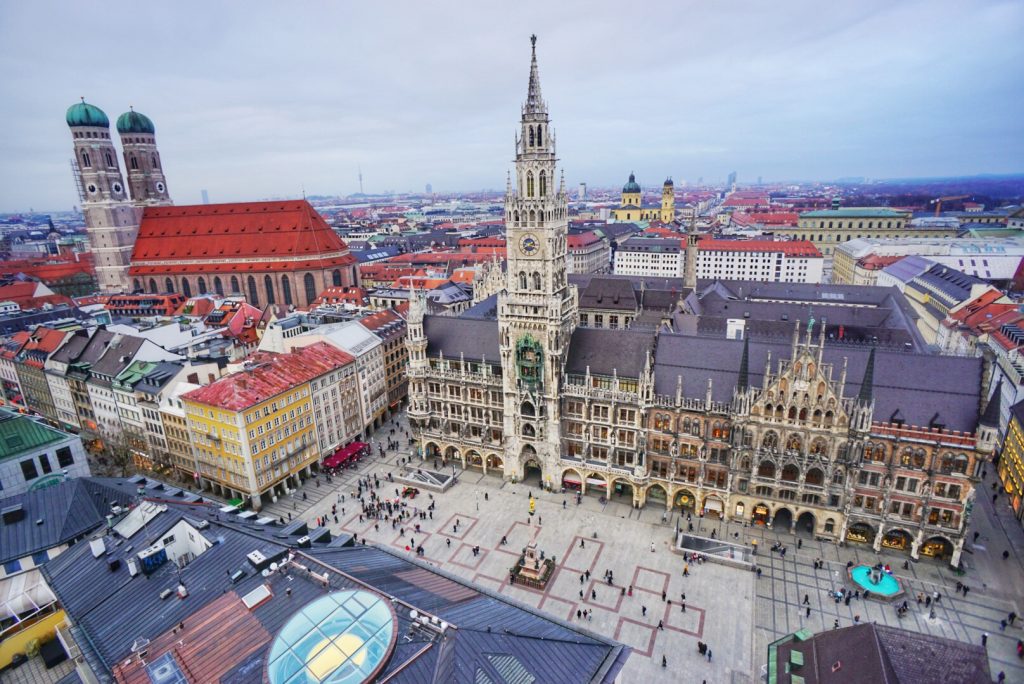 While walking around the city, you'll inevitably wind up at Marienplatz, the main square in Munich. Sounded by the Neues Rathaus (New City Hall), the Altes Rathaus (Old City Hall), and numerous cafes, restaurants, and department stores, Marienplatz is arguably the center of city life in Munich.
It's worth visiting Marienplatz simply to admire the intricate design of the Neues Rathaus' neo-gothic facade, which is adorned with baskets of bright flowers during the spring and early summer. You might notice the famous Glockenspiel on the front of the building, which spins and dances every day at 11 am and noon.
English Garden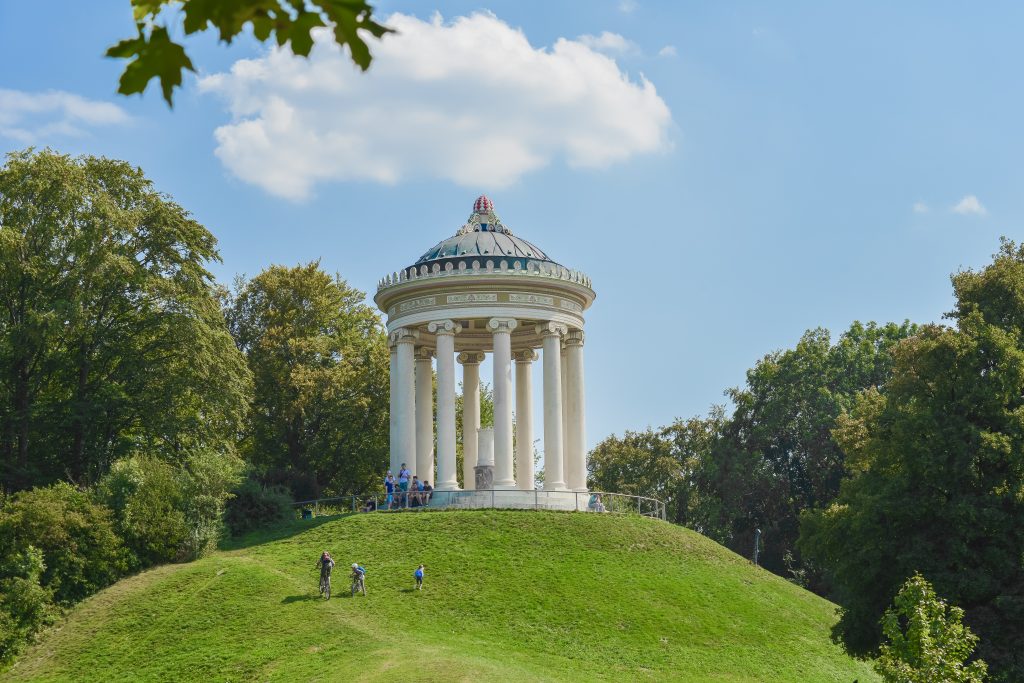 Escape the bustle of city life with a stroll around the spectacularly beautiful English Garden, a must-see attraction in Munich. As the largest park in Germany, the English Garden has a diverse landscape of tree-line forests, rolling hills, sparkling lakes, and flowing rivers. On a warm day (actually, during any time of the year), you'll find people jogging, cycling, and walking around the 78km (48 miles) of paved trails.
While many people come to picnic on the lawn, you can also grab a snack at the Chinesischen Turm, or Chinese Tower. Dominated by a tall, Chinese-style pagoda, the Chinese Tower is one of Munich's most popular beer gardens. After an afternoon stroll, it's the perfect place to grab a bratwurst and an ice-cold liter of beer.
Frauenkirche
The impressive Frauenkirche cathedral is easily the most recognizable landmark in Munich. Built in 1488, this red brick building looms over the city with its massive 100 meter (328 foot) tall twin domed towers that can be seen across the city skyline.
Inside, you'll find sculptures and paintings from some of Europe's most notable artists, including Peter Candid, Erasmus Grasser, and Jan Polack. If you look towards the ground, you might also notice a strange black footprint. This is the Teufelstritt, or Devil's footprint, where many believe the devil stood while inspecting the interior of the cathedral.
Viktualienmarkt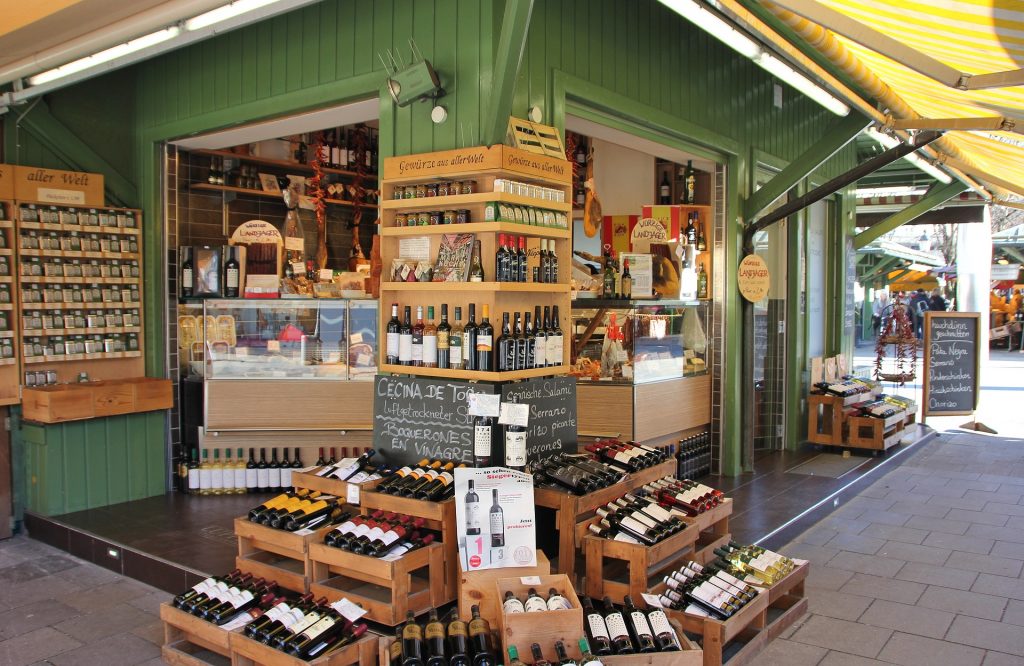 Located just a stone's throw away from Marienplatz is one of the best attractions for first time visitors in Munich. Viktualienmarkt is a foodie paradise with over 140 stalls selling practically every type of delectable food under the sun.
From butchered meats and fresh cheeses to gourmet olives and handmade mustards, Viktualienmarkt has it all. It's also a great place to pick up some mouthwatering souvenirs (sausages and cheese can easily be vacuum-packed) or simply to sample a variety of Bavarian delights. Although it's one of the more touristy markets in Munich, Viktualienmarkt is one of those places you can't miss.
Nymphenburg Palace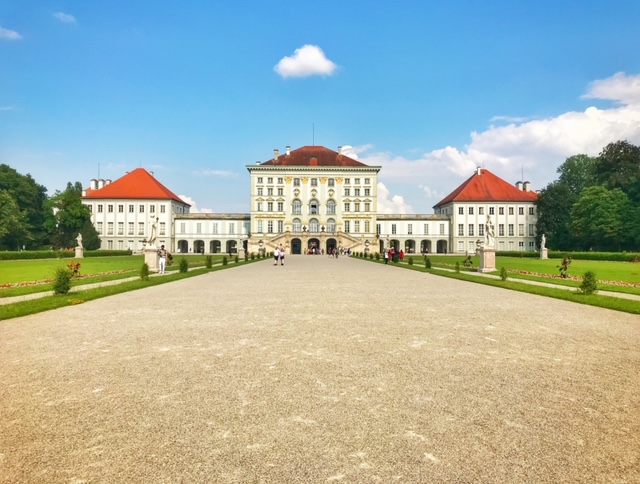 Located near the northwestern city limits of Munich is the grand Nymphenburg Palace. Built in 1675, this Baroque palace was originally used as the summer residence for rulers of Bavaria. And it's easy to see why – the grand central pavilion, the ornately furnished halls and rooms, and the sprawling lush gardens are fit only for royalty.
The palace grounds and Nymphenburg park are open to the public for free. If you'd like to tour the inside of the palace (which you should), then tickets can be purchased online or at the door.
Olympic Park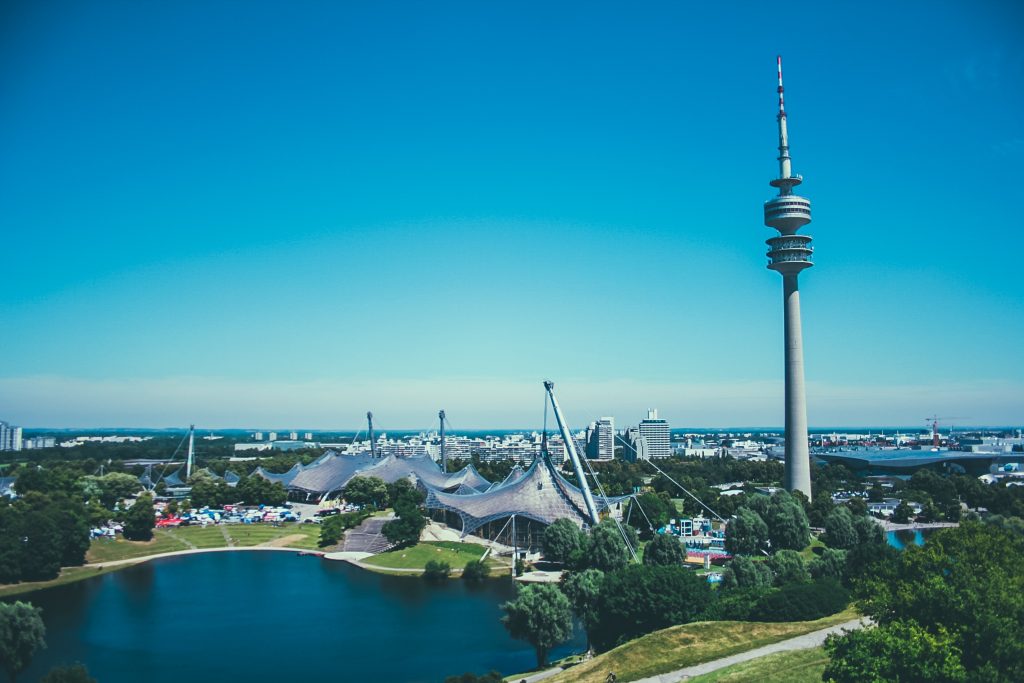 Created for the 1972 summer Olympics, Munich's Olympic Park is a must-see for any first-timer in Munich. Located a few metro stops north of the city center, Olympic Park boasts one of the best views in all the city from the 290 meter (950 feet) high Olympic Tower.
Several grassy hills also offer magnificent views of Munich, and you'll see them covered with locals drinking beer during sunset. Olympic Park also hosts various events, including concerts, music festivals, and the heart-pounding stadium roof climb. Whether you're looking for spectacular Munich views or simply a peaceful place to take a walk, you'll want to make sure to stop by the beautiful Olympic Park on your trip.