Whether you're looking to meet new friends or save money on accommodation, staying at a hostel in Munich can be a great experience. Thankfully, the city is home to many amazing hostels where you can unwind, relax, drink, and mingle with like-minded travelers. Even if you're not a fan of shared dorms (because, let's face it – drunk snoring can be a thing!), you can still book a private room in all the hostels on this list.
We've rounded up 5 of the best hostels in Munich for an unforgettable stay in the beer-loving capital of Germany!
And if you're coming for Oktoberfest, make sure to check out some of the best neighborhoods and hotels nearby.
Wombat's City Hostel Munich – Hauptbahnhof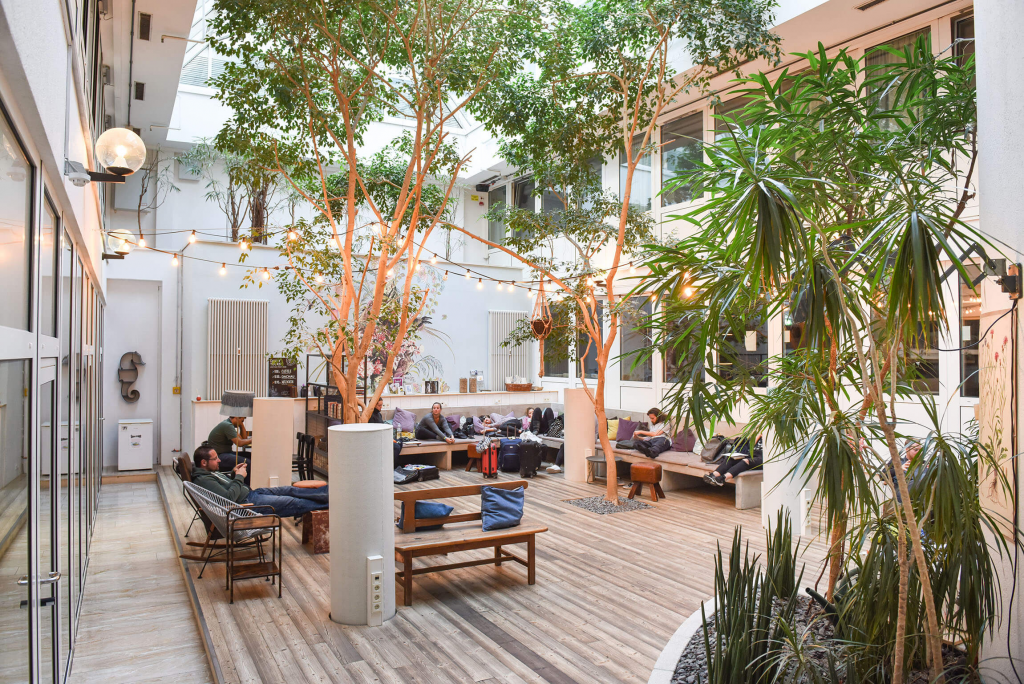 We have a soft spot for the Wombat's City Hostel, as it was the very first place we stayed when visiting Munich for the first time. With a central location just steps away from Hauptbahnhof (the main station), the hostel is the perfect place for exploring the city.
But that's not all – there's also a glass-roofed courtyard/hangout space, a fully equipped guest kitchen, and an awesome bar where you can meet fellow travelers. Laundry and breakfast are available for an extra charge.
All the rooms (private and dorm) have en-suite bathrooms, so no running through the hallway is required! But if you're looking for more space, you can't go wrong with their private double rooms. Not only is there a private bathroom, but you'll also have a private rooftop terrace where you can enjoy a bit of sun.
Euro Youth Hostel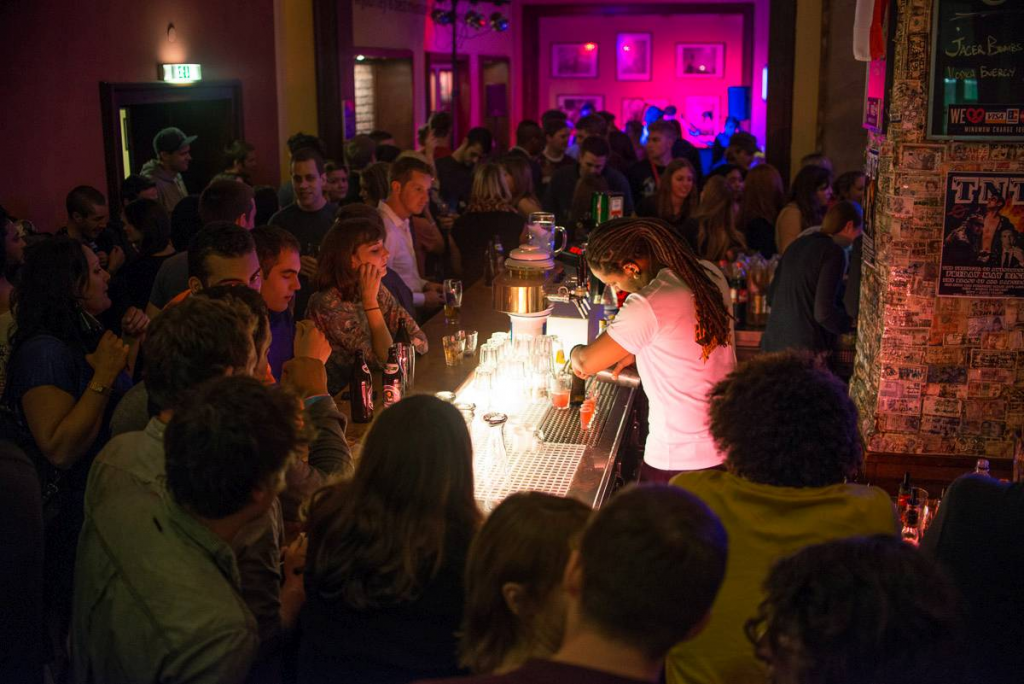 There's a reason why the Euro Youth Hostel is a favorite among international travelers. It's spacious (58 rooms), clean, and has tons of amenities and facilities for guests. Located in a historic, pre-WWII building near the main station, the hostel has on-site laundry (extra charge), free lockers, free luggage storage, and board games.
You'll love hanging out at the hostel bar, especially during Happy Hour when beer is only 3.20 EUR a pop! There is also live music, karaoke, pub quiz, and sporting events throughout the week, making it a great place to mingle with locals and travelers.
You can book a private room with en-suite bathrooms, a private room with shared bathrooms, or a bed in a dorm (co-ed and female-only available). If you do choose to stay in a dorm, keep in mind that the age requirement is 18 to 35 years old.
MEININGER Munich Olympiapark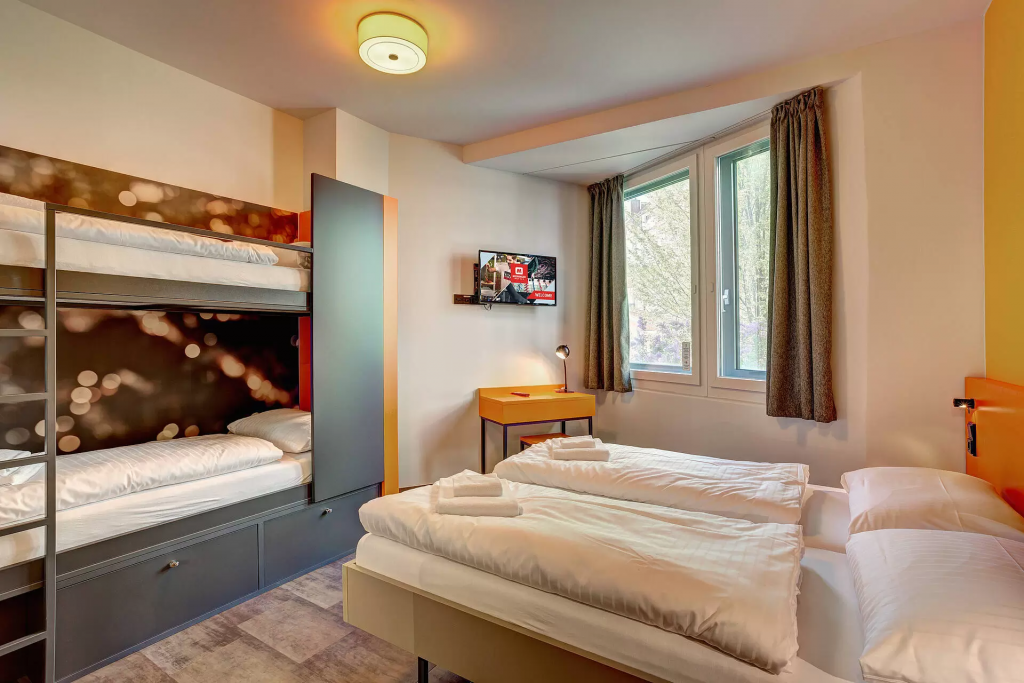 As one of the largest hotels in Munich, MEININGER Munich Olympiapark is bustling every day of the year. This 172-room building is located near the Olympic Park, which is just a 15-minute direct subway ride away from the main station and city center. They have a gaming area, guest kitchen, and on-site bar, as well as a breakfast buffet which you can purchase if you'd like.
Budget travelers can choose to stay in one of their shared dorm rooms for 6 or 8 guests. But if you're traveling solo or with more friends, you can also book one of their 1 to 6-person private rooms instead. All rooms have en-suite bathrooms, and pets can also stay for an extra fee!
Wombat's City Hostel Munich – Werksviertel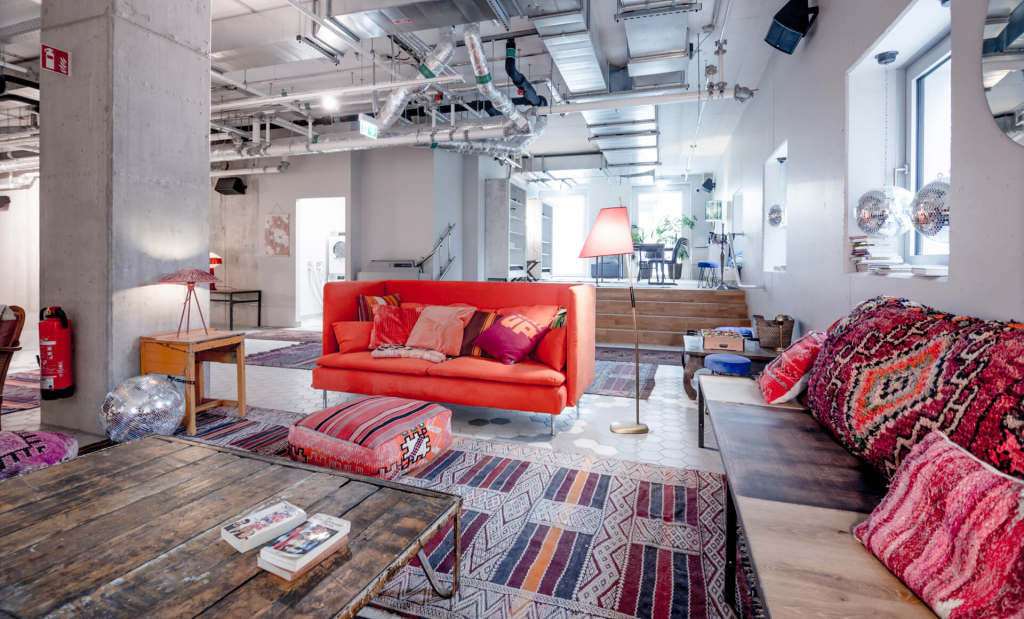 If you want to experience Munich like a local, then book your stay at Wombat's City Hostel in Werksviertel. The hostel is located inside a former potato warehouse in an artsy industrial park near Ostbahnhof (the east station), which is across the Isar River from the old part of town.
Just like its sister branch near the Hauptbahnhof, Wombat is known for its clean facilities and outstanding service. There's coin-operated laundry, a guest kitchen, luggage storage, a cafe, and the infamous womBAR. When booking your room, you can choose a private single, double, or 4-person with an en-suite bathroom or a shared dorm (co-ed and female).
Jaeger's Munich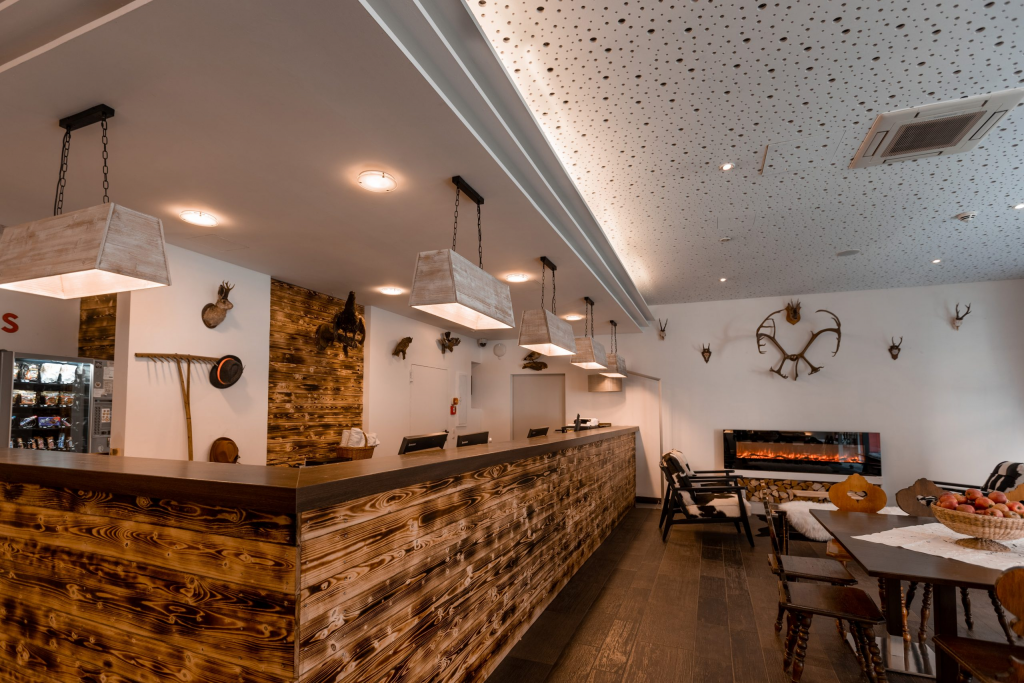 The Bavarian lodge-themed Jaeger's Munich is one of the best hostels if you're on a budget. Not only are the nightly prices relatively cheap, but they also offer a spectacular all-you-can-eat breakfast buffet for just 8 EUR. The only downside is the noise – Jaeger's tends to be a popular place for student groups, bachelor/stag parties, and partygoers. While this may be a dealbreaker for some, it can also be an unforgettable experience for others!
There are shared dorm rooms with en-suite bathrooms, although you'll have to be between the ages of 18 to 35 to stay in one. Otherwise, you can book a private room for yourself, which also has its own bathroom.
Other amenities include a lobby bar, vending machines, and luggage storage. If there's anything else you need, don't worry! You're just steps away from the main station, close to numerous shops, restaurants, and bars!
Looking for other Munich accommodation options? Here are some of the best neighborhoods and hotels to stay in during your visit.