Attracting between 6 and 7 million people each year, Oktoberfest is not only Munich's most iconic event but also one of the world's largest and most celebrated festivals. But with so many people in the city, finding the perfect place to stay can be difficult. Hotels book out months in advance and often have nightly rates that skyrocket during the festival.
However, fear not, as our guide is here to help you find a comfortable place to stay and celebrate Wiesn (as the locals call it). That way, you can avoid the last-minute scramble and ensure that your Oktoberfest experience is both enjoyable and stress-free.
When is Oktoberfest 2023?
This year, the 188th Oktoberfest takes place from Saturday, September 16th, until Tuesday, October 3rd. On opening day, the festival tents will open their doors to guests starting at 9 am.
However, it's important to remember that beer will start being served at noon (12 pm), after the official keg tapping (Ozapft is!). But because everyone is excited to start the festivities, it's important to get here early if you want to secure a spot in a tent or at a table in one of the beer gardens.
Where is Oktoberfest 2023?
As it is every year, Oktoberfest takes place in Munich at Theresienwiese. This massive space is located in Munich's Ludwigsvorstadt-Isarvorstadt district, which is right in the middle of the city, close to Old Town and Hauptbahnhof (the central train station).
Getting to Theresienviese is accessible with public transportation. Festivalgoers can take the subway, tram, or bus.
U-Bahn (underground subway): Take the U4 (green) and U5 (yellow) or Theresienwiese station on the north end of the festival. Or take the U3 (orange) and U6 (blue) to Poccistraße to access the southern end of the festival.
S-Bahn (suburban train): All S-Bahn lines go to Hackerbrücke, a stop that is a 10-minute walk from the festival.
Bus: Take the 53 to Schwanthalerhöhe, the 58/68 to Georg-Hirth-Platz, Beethovenplatz or Goetheplatz, the 62 to Hans-Fischer-Straße, Poccistraße or Herzog-Ernst-Platz Stadt or the 34 to Schwanthalerhöhe.
Tram: Take 18/19/29 to Holzapfelstraße or Hermann-Lingg-Straße or 16/17 to Hackerbrücke.
How Much Should I Pay for Oktoberfest Accommodation?
Hotel prices during Oktoberfest in Munich can vary significantly based on factors such as the hotel's location, quality, proximity to the festival grounds, and the specific dates of your stay. It also matters when you book, as hotels can increase prices as dates get closer to the festival.
But on average, you can expect to pay anywhere from €150 to €300 per night for a mid-range hotel – and that's if you're lucky! Dorm beds can be €50 to €100 per night, while luxury accommodation can cost upwards of €400 to €600.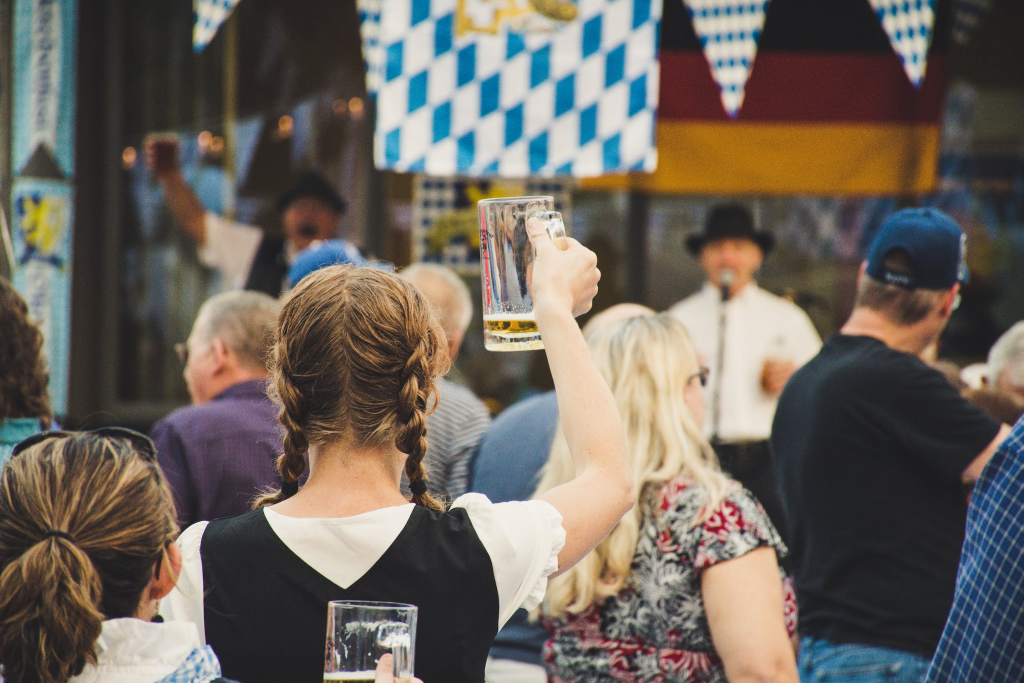 Where to Stay in Munich for Oktoberfest
As mentioned, the festival takes place in the Ludwigsvorstadt-Isarvorstadt neighborhood. While it's convenient to stay as close as possible, keep in mind that prices for hotels and vacation rentals in this area can be very pricey. Budget travelers may also choose to stay further away and use public transportation to get to and from Oktoberfest.
Ludwigsvorstadt-Isarvorstadt
Located just south of Theresienwiese, this district offers a variety of accommodations and is within walking distance of the festival as well as the central train station. It also boasts a mix of restaurants, shops, and local attractions.
These places usually cost the most and will likely book out many months in advance. Therefore, we recommend making your reservation as early as possible!
Budget Hotel
Mid-Range Hotel
Luxury Hotel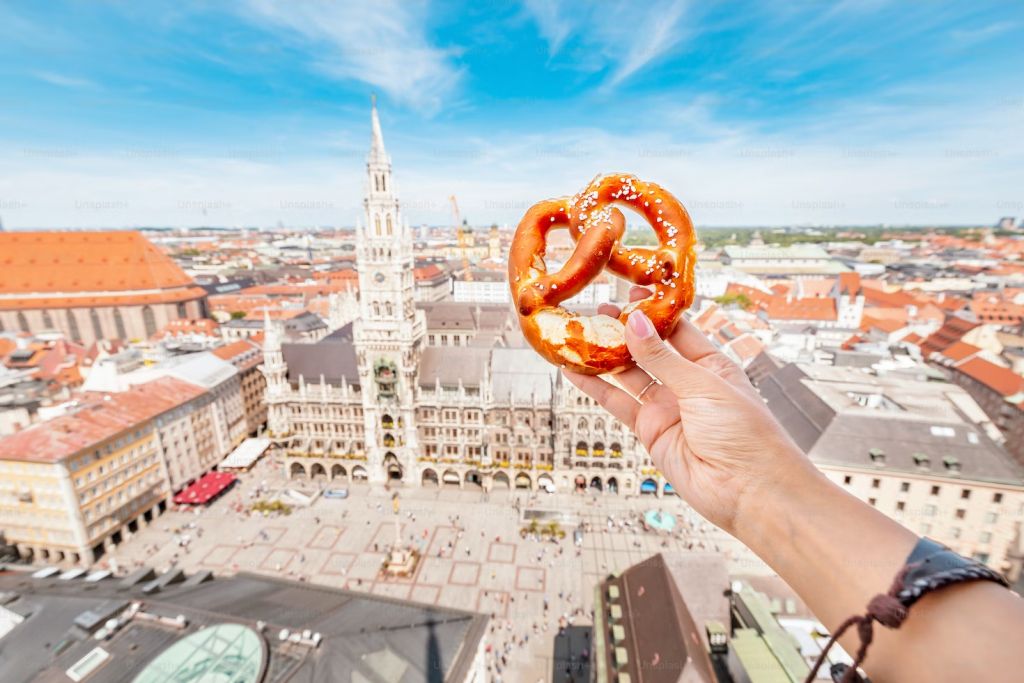 Altstadt
For a more historical setting, consider staying in the Altstadt-Lehel area. This central district offers a mix of luxury hotels and boutique options. It's also near Munich's iconic landmarks, making it perfect for exploring beyond Oktoberfest.
These hotels are generally the most expensive in general (prices are high year-round), and Oktoberfest is no exception.
Budget Hotel
Mid-Range Hotel
Luxury Hotel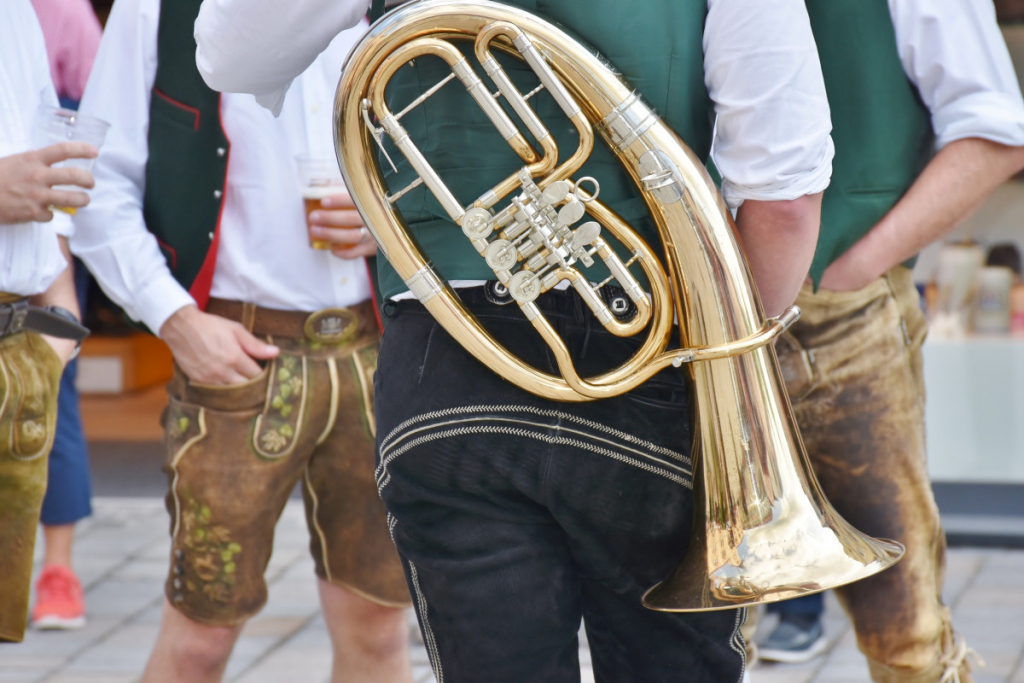 Schwabing
This bohemian neighborhood is north of the city center and offers a unique blend of trendy boutiques, cafes, and local life. While it's a bit farther from the festival grounds, the public transportation system makes it easy to reach Theresienwiese.
Budget Hotel
Mid-Range Hotel
Luxury Hotel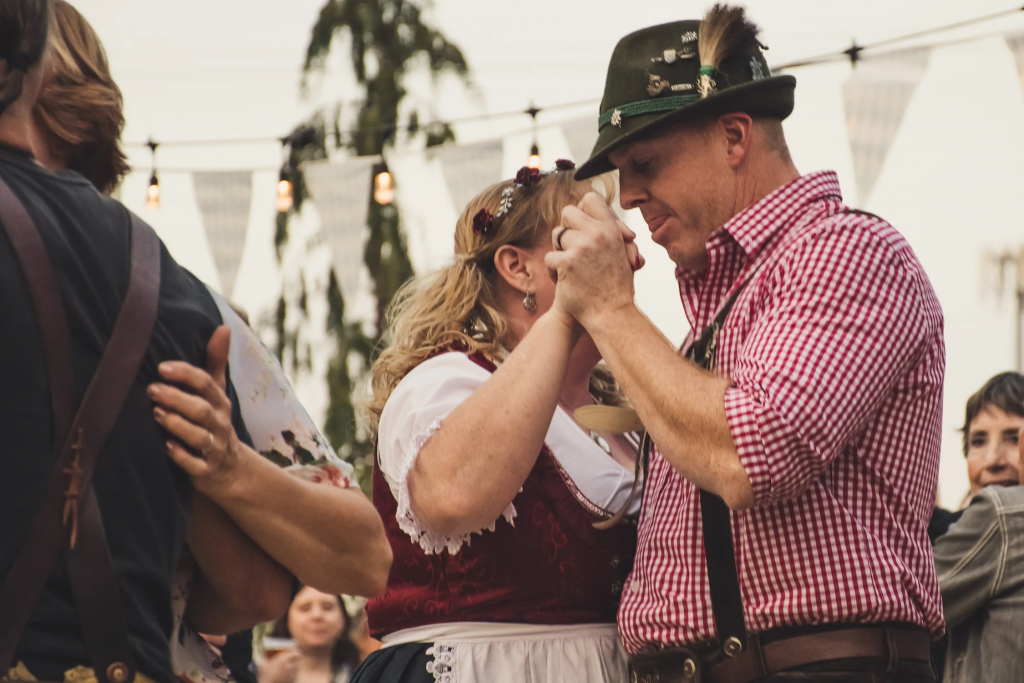 Bahnhofsviertel
Staying in the Bahnhofsviertel neighborhood in Munich during Oktoberfest offers several advantages for festivalgoers. As the name translates to "Train Station Quarter," you'll be within walking distance of the central station as well as Theresienweise.
And while there aren't many fancy high-end hotels, the plethora of hostels and budget hotels makes it an affordable option for those who simply need a place to crash at night. It's also an excellent option for younger travelers, as you're guaranteed to meet fun, likeminded people when staying at the party hostels.
Budget Hotel
Mid-Range Hotel
Luxury Hotel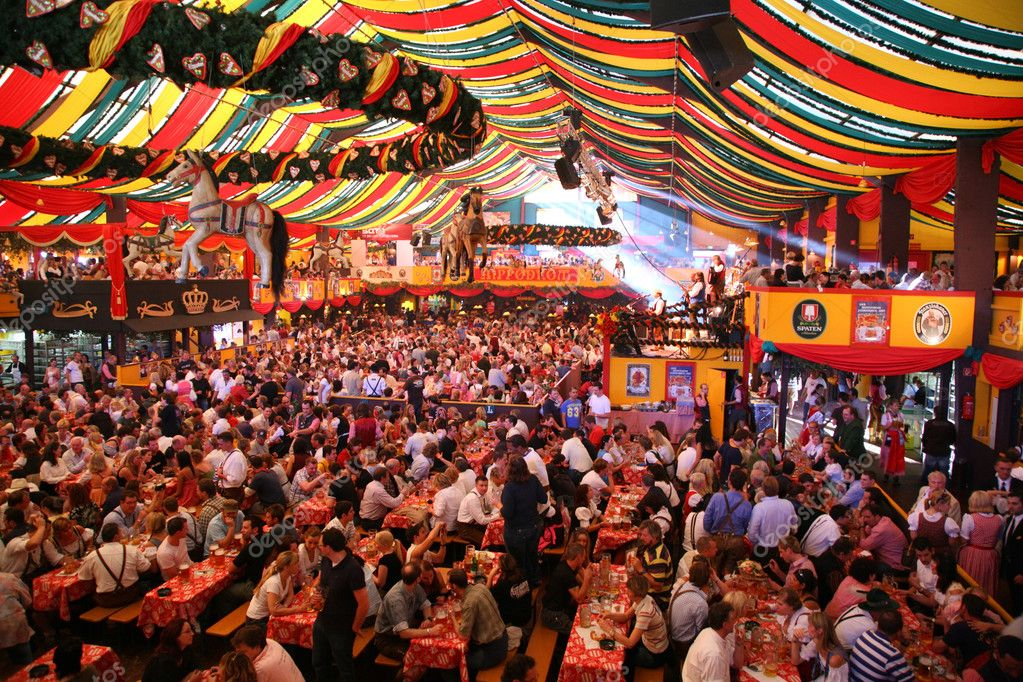 Where to Stay Outside of Munich for Oktoberfest
If you're looking to stay outside of Munich for Oktoberfest, there are several nearby towns and areas that offer accommodations while still allowing you to easily access the festival grounds.
Prices are generally more affordable, which is great for budget travelers or last-minute bookings.
Dachau
Located just northwest of Munich, Dachau offers a peaceful setting away from the festival crowds. It's known for being the site of the infamous Dachau Concentration Camp Memorial Site, another must-see attraction in Munich. To get from Dachau to Munich (Theresienwiese), you can take the S-Bahn line S2, which is a direct line that takes you there in 25 minutes.
Budget Hotel
Mid-Range Hotel
Luxury Hotel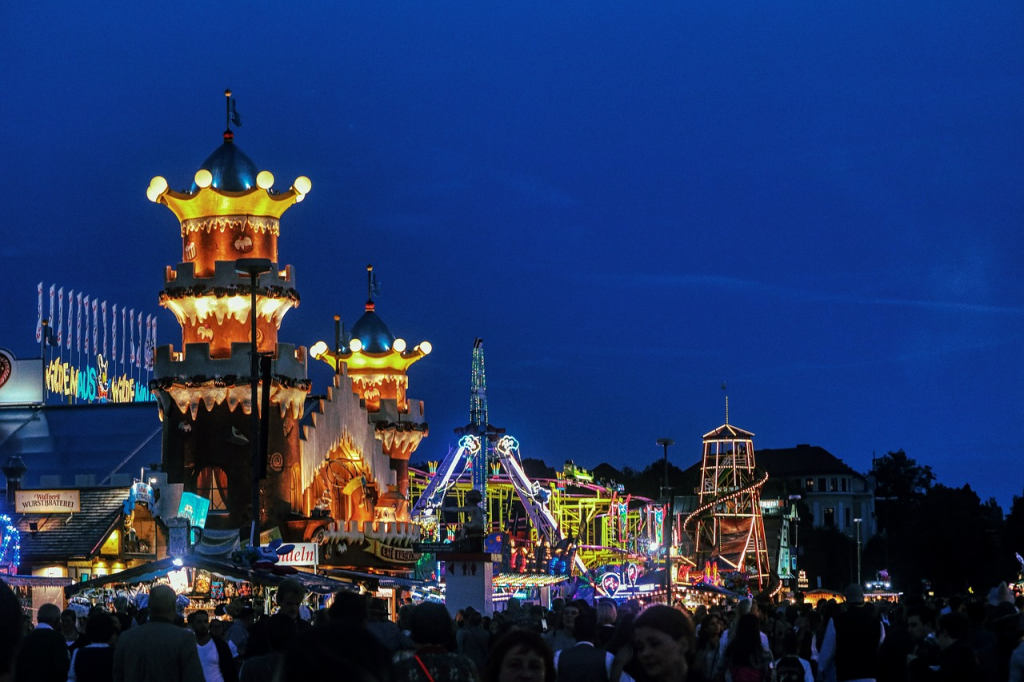 Augsburg
This charming city is approximately 40 miles west of Munich and can be reached by taking the fast ICE train (which leaves from the central station). While a bit farther from Oktoberfest, Augsburg's architecture, museums, and pleasant atmosphere can provide a different kind of experience.
Budget Hotel
Mid-Range Hotel
Luxury Hotel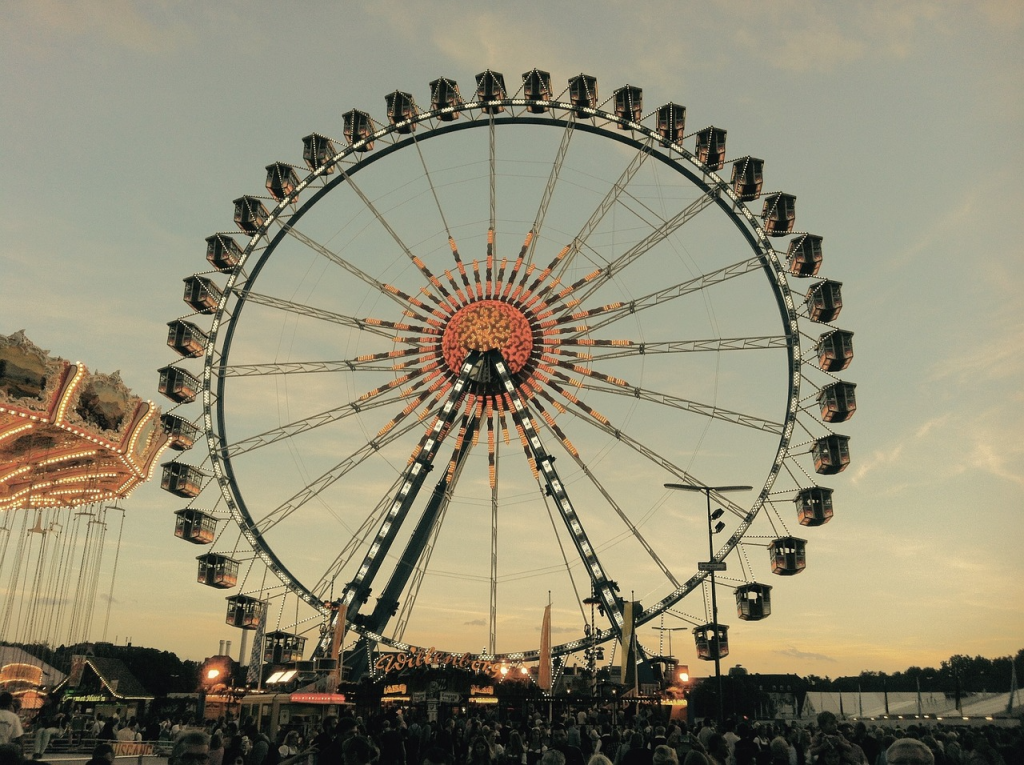 Freising
To the north of Munich, Freising is just a stone's throw away from the Munich Airport. This town offers a more relaxed setting while still being accessible to Oktoberfest via public transportation (the S1 line of the S-Bahn gets you to the city center in just 40 minutes).
Budget Hotel
Mid-Range Hotel
Luxury Hotel